4 String Maple Basswood Mini Electric Guitar for Child
Product Detail
Company Profile
FAQ
Product Tags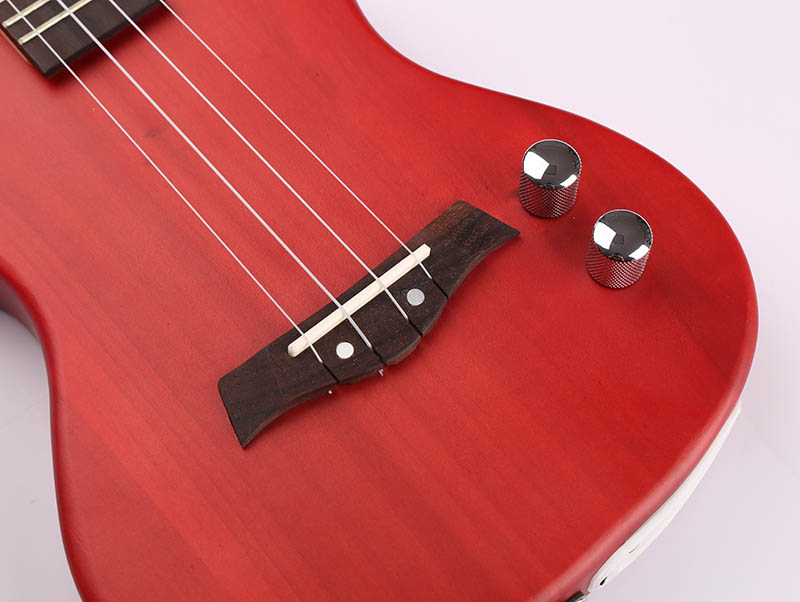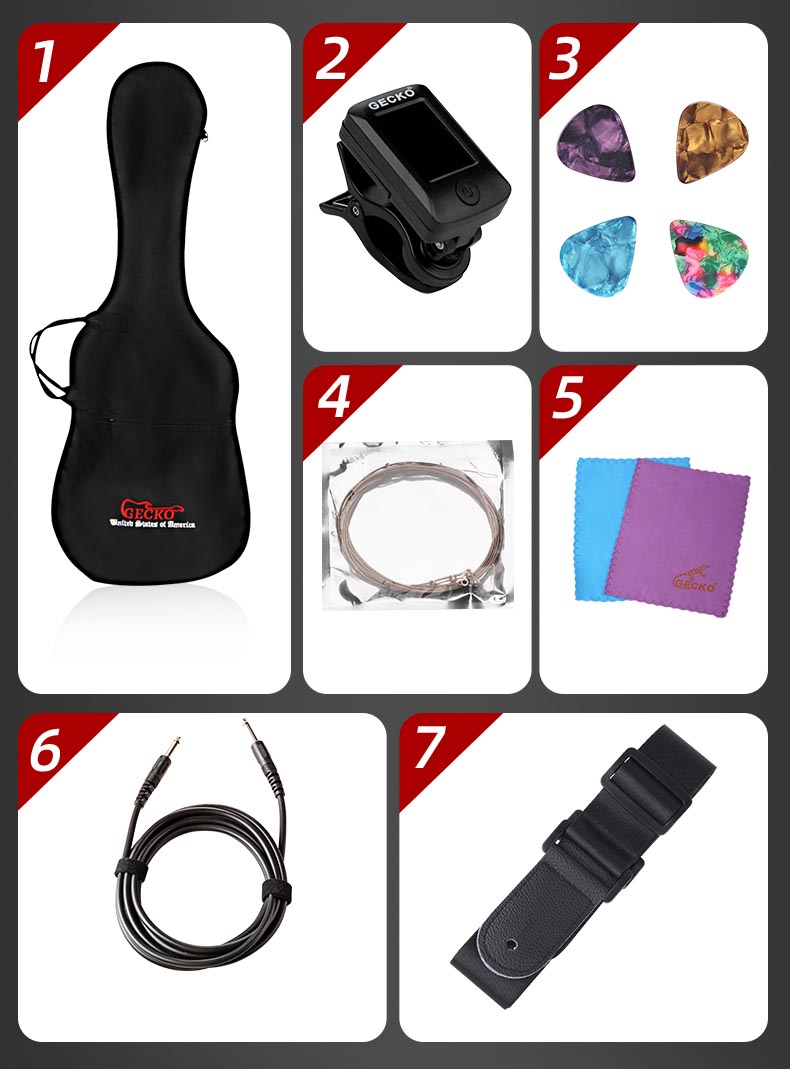 GECKO Electric Guitar Videos
GECKO New electric box, Cajon and stereo in one.Cajon cover
electric guitar solo Gecko Electric Guitar Cover
Cajon&Electric Guitar&Country Music-gecko cover
Cajon&Electric Guitar& Country Music
Making procedures of cajon,kalimba,guitar and ukulele
Find the Best Custom Electric Guitar for You at GECKO
GECKO are among the most sought-after electric guitars in the world, known for their exceptional quality and attention to detail. The Custom factory offers a range of electric guitars, including the electric guitar for beginners, electric guitar for kids, and bass, all of which are available in a variety of finishes. Each guitar is hand-built by a team of master builders, ensuring that every detail is perfect, from the fretboard to the pickups.
One of the biggest challenges when playing guitar as a kid is dealing with sore fingertips and wrestling with full-size, full-scale guitars. Young hands with some growing to do might benefit from a shorter-scale guitar – that means that the length from the guitar's nut to the bridge is shorter, typically below 25", and even as low as 21.25", making the upper frets easier to reach.
One of the many benefits of a short-scale guitar is that the string tension is looser, making the strings easier to bend. The ergonomics of the instrument might be more suited to smaller frames, too. For the under 12s, a short-scale guitar, and one with maybe a 3/4-sized body would be more appropriate.
But you certainly shouldn't rule out a full-scale guitar for your child. There's no age minimum for a full-scale guitar - what's most important is that it feels right. One big benefit of starting out with a full-scale guitar is that there's no sizing up after they're grown. If budget is tight, this should definitely be a consideration.
Many of us learned on full-scale instruments in our early teens, and if there was a struggle it was more that those instruments were not that playable in the first place – even as adults we'd find some of those hand-me-down firewood acoustics intimidating!
This is a difficult one, but ultimately it comes back to what we are looking for in any instrument for children: what's going to keep them enthused and keep them playing the longest.
If your child's interest in guitar was sparked by heavy metal or rock, it's best to lead them down the path of least resistance and straight towards an electric guitar. The answer would be the same if it was funk, blues, punk or whatever. It's vital that the guitar inspires the player to do what inspired them in the first place.
There are, however, practical considerations to take into account. The acoustic guitar is the most immediate and portable guitar. You don't need a guitar amp and cable, just a guitar pick – or even your fingers. Indeed, your child might be inspired by someone like Ed Sheeran, and you don't need an electric guitar for that. Far better to pick one of the smaller-bodied acoustics we recommend in this guide.
And if your child is yet to really form any strong opinions on musical taste, the acoustic guitar's immediacy makes it an ideal blank-slate for budding young players to find their feet and develop their tastes alongside. You can play any genre on an acoustic guitar.
The tenor guitar or four-string guitar is a slightly smaller, four-string relative of the steel-string acoustic guitar or electric guitar. The instrument was initially developed in its acoustic form by Gibson and C.F. Martin so that players of the four-string tenor banjo could double on guitar.
Not only can you have four strings on a guitar, there are actual four-string guitars being built and played. These instruments are called tenor guitars and they've been around for a pretty long time (since the 1920's or thereabout).
Most still do have four strings. This is because the instrument they were deigned to emulate/replace was the upright acoustic double bass or just "bass." It has four strings tuned E A D and G. People wanted these lower tones in their increasingly electrified ensembles, especially those that included electric guitars.
When it comes to guitars for kids you need to get the right size since it has to fit like a pair of shoes. Young kids have smaller hands and arms and would have difficulties to play on a full size guitar. Finally, a guitar that is too big will lead to frustration since it's hard and uncomfortable to play.
The most common guitar sizes are 1/4, 1/2, 3/4 and full size guitars. The electric guitar size chart below helps you selecting the right guitar size for your child depending on the age and height. If your child is between two sizes or very close to the next size, then go with the bigger guitar size. Otherwise, your child outgrows the new guitar too fast the slight bigger size won't be a big issue.
You should always take the height of your child into consideration. The age is good indicator but some kids are taller and some smaller. Young kids between 4 and 6 years old should start with a 1/4 electric guitar. However, starting already at the age of 4 years is quite early and you should make sure that he is serious about it and that the motivation comes from your child and from you as a parent. If your child is already tall enough (around 4'3), he can start with a 1/2 size guitar. This is the case for kids between 5 and 8 years. From 8 years to 11 years most kids play on an 3/4 electric guitar. And kids from 12 years that are at least 5'3 tall should start on a full size electric guitar.
---
---
1.What is the minimum order quantity ?
Total MOQ: 4pcs( mix different models and different size is available)
2.How long is the quality guarantee ?
For quality guarantee is 8 months without human damage.
3.How long the delivery time?
Goods in stock, 1-15days after received your payments; customized products, 30-45days after received your payments.
4.What is your payments terms ?
For wholesale: 100% payment before shipment
For OEM/ODM: 100% payment before production
5.How much for the shipment cost ?
Firstly , it depends on the different way of shipping (by express or by air or by sea and please provide us your address or
airport or sea port and your order quantities,we will check the shipment cost for you asap.
Any doubts, just feel free to contact me.