We need your perfect experience more than just the sales. If you're looking for a true music instrument rather than a musical toy, Gecko kalimba is the choice.
Showcasing GECKO Kalimba 17 Keys Thumb Piano
Kalimba Review: Gecko 17-Key Solid Mahogany Kalimba
Gecko Kalimba K17CAS Unboxing and Review
Gecko K21cp | 21 Key Kalimba | Unboxing & Sound Test
Select a Model Below to Start Customizing & Wholesale Your Kalimba Now!
Gecko Kalimba as a professional Kalimba manufacturer and supplier in China, all the Kalimba have passed the international industry certification standards, and you can be completely assured of quality. If you do not find your own Kalimba in our product list, you can also contact us, we can provide customized services.
24 key Gecko Kalimba Thumb Piano
The Gecko Kalimba 24 Key is a popular choice for those who want a fuller sound. It has a wider range of notes and can play more complex melodies. These kalimba is made with high-quality materials and is built to last. It is also easy to tune and comes with a tuning hammer.
Body: Solid Camphorwood,Solid Mahogany; 
Size: 20x135x185mm; 
Style: 24 Keys Kalimba; 
Color: Natural; 
Key: Thin carbon steel key; 
Tone: C Tone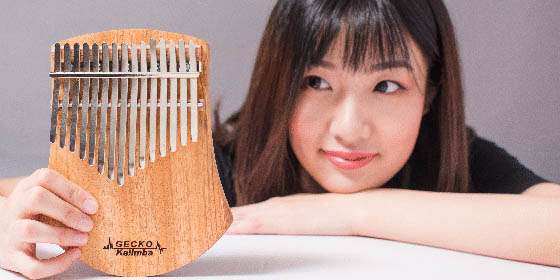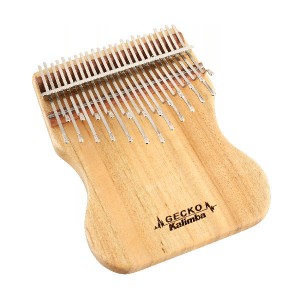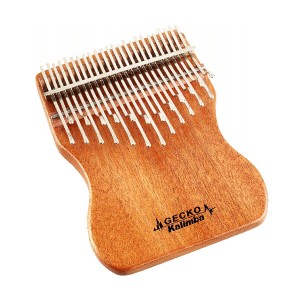 21 key Gecko Kalimba Thumb Piano
Small african originated instrument, Kalimba , also called "piano à pouces". It is now also called as thumb piano, is composed of a base on which are fixed steel keys must be touched wuth thumbs in order to produce sounds. The sound it produces when playing is so relaxing to the mind and body.Unlike some musical instruments a Kalimba is so light that you can carry/ bring to anywhere.
Body: Solid Okoume,Solid Camphorwood;  Size: 30x135x185mm,20x135x182mm;  Style: 21 Keys Kalimba;  Color: Natural,Red;  Key: Thin carbon steel key,Carbon Steel;  Tone: C Tone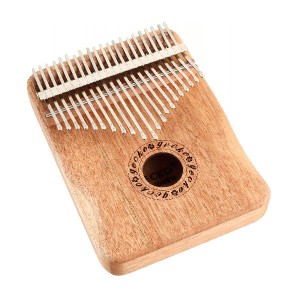 Body: Solid Okoume;Color: Natural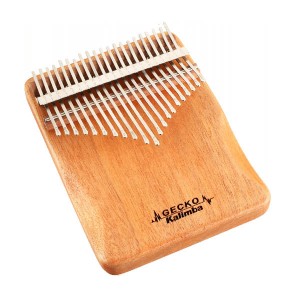 Body: Solid Okoume;Color: Natural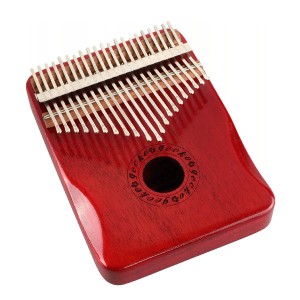 Body: Solid Okoume;Color: Red
Body: Solid Camphorwood;Color: Natural
17 key Gecko Kalimba Thumb Piano
Kalimba's sound is relatively close to that of a music box, more velvety, deeper. Played softly it can also sometimes remind the sound of a harp or even that of a bell depending on the model.His learning is quick and easy, and requires no knowledge of music. A bit of practice, and the trick is done.
Style: 17 Keys Kalimba;  Key: Carbon Steel;  Tone: C Tone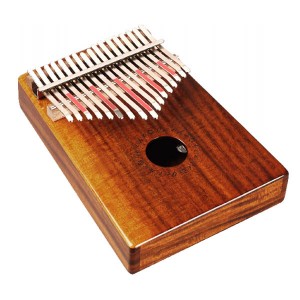 Body: Solid Koa wood;Size: 35x135x185mm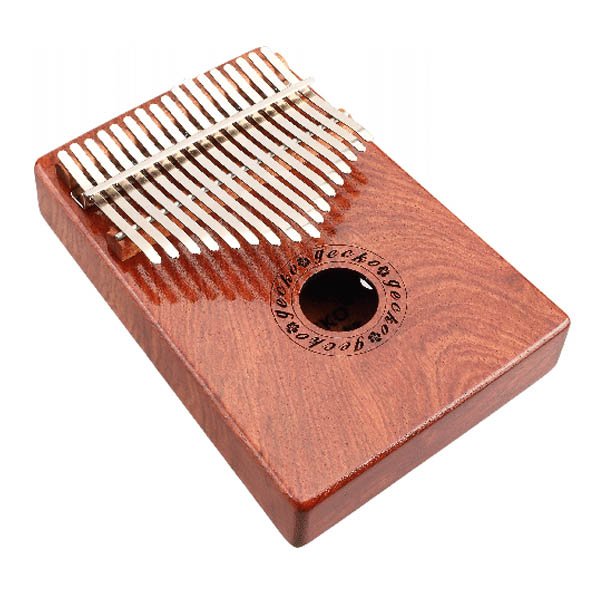 Body: Solid Rosewood;Size: 35x135x185mm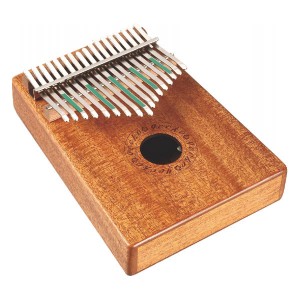 Body: Solid Mahogany wood;Size: 35x135x185mm
Body: Solid Mahogany wood;Size: 40x140x185 mm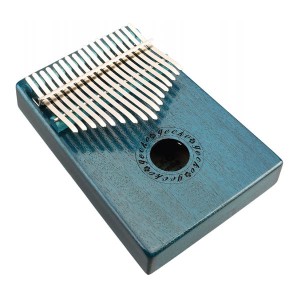 Body: Solid Mahogany wood;Size: 35x135x185mm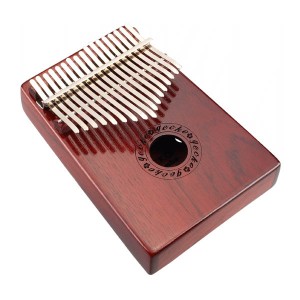 Body: Solid Mahogany wood;Size: 35x135x185mm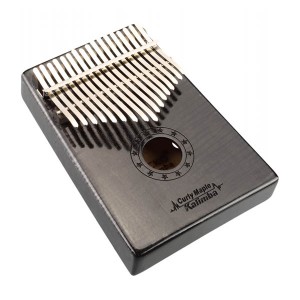 Body: Solid Curly maple;Size: 35x135x185mm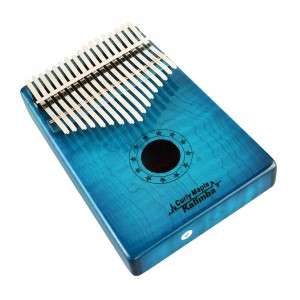 Body: Solid Curly maple;Size: 35x135x185mm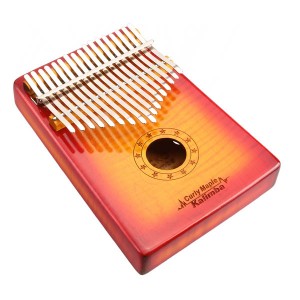 Body: Solid Curly maple;Size: 35x130x185mm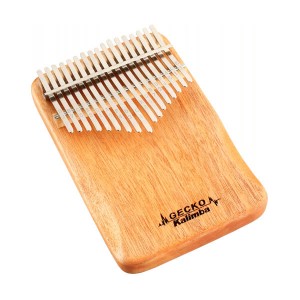 Body: Solid Okoume;Size: 20x120x185mm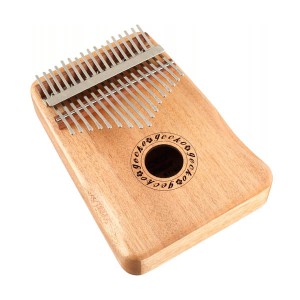 Body: Solid Okoume;Size: 35x135x185mm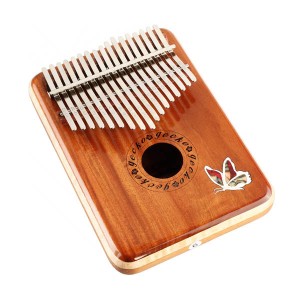 Body: Solid Red Sandalwood;Size: 25x125x185mm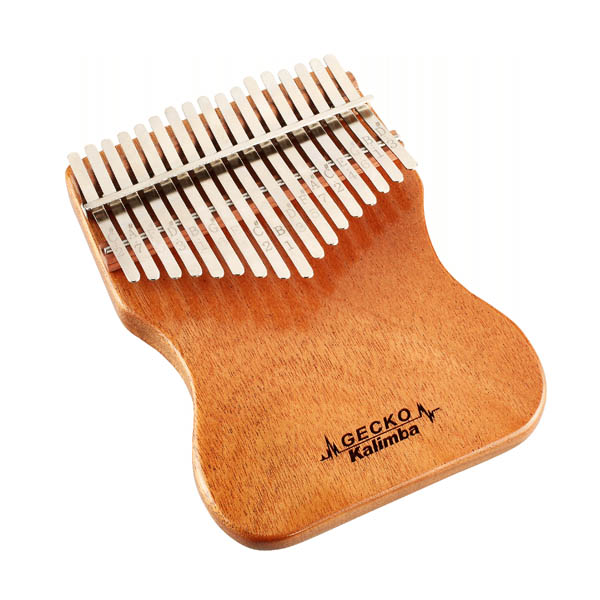 Body: Solid mahogany;Size: 20x130x185mm
Body: Acrylic;Size: 21x130x155mm
Body: Solid Bamboo;Size: 35x135x185mm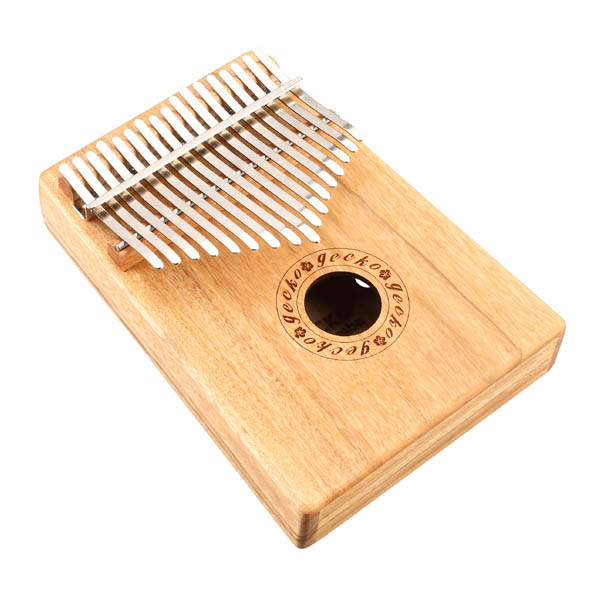 Body: Solid Camphorwood;Size: 35x135x185mm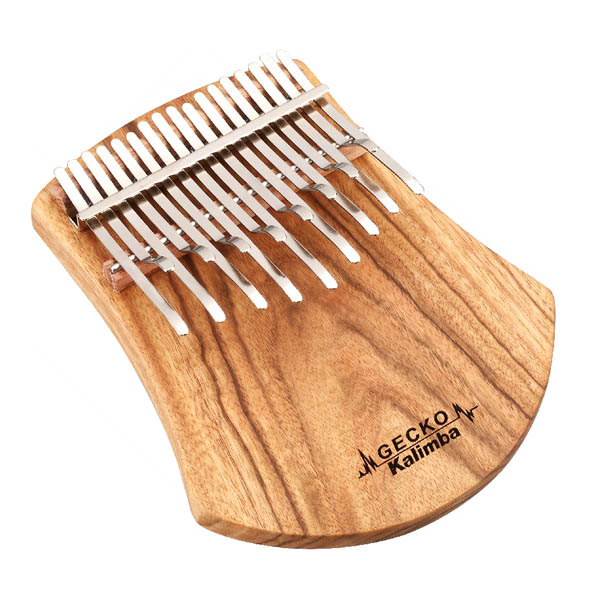 Body: Solid Camphorwood;Size: 20x148x185mm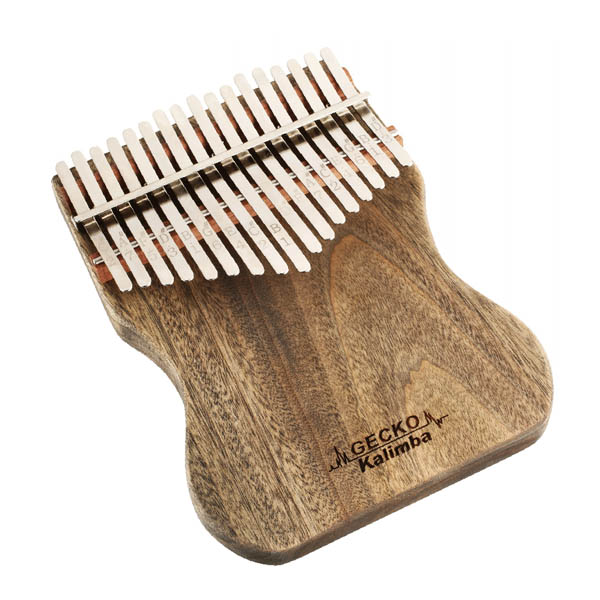 Solid Camphorwood;Size: 20x130x185mm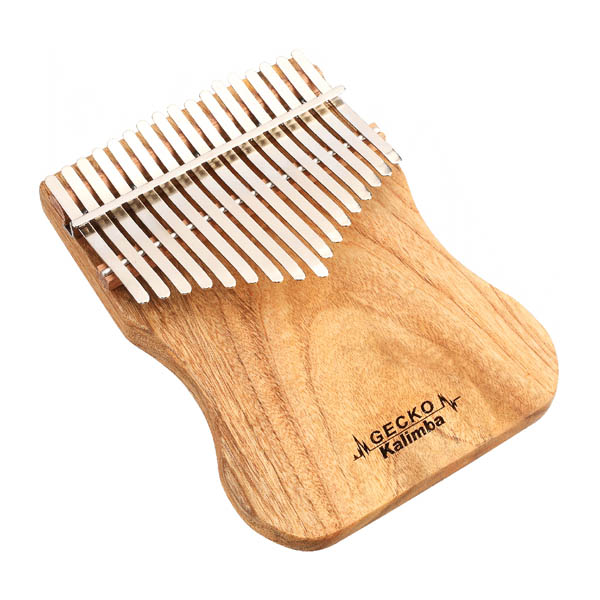 Body: Solid Camphorwood;Size: 20x130x185mm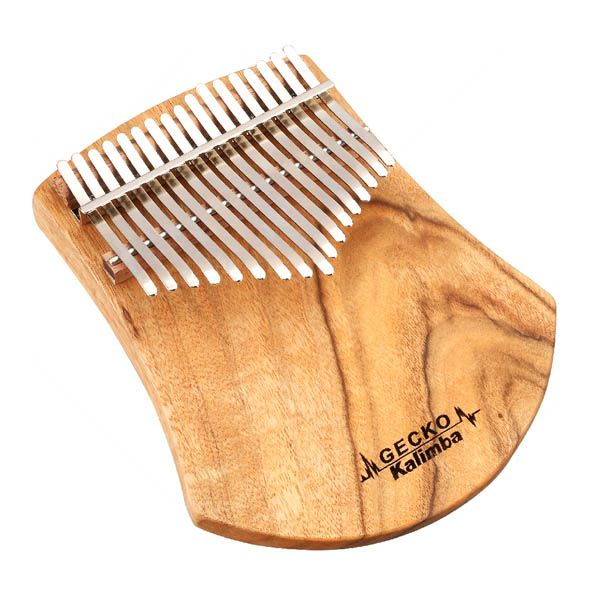 Body: Solid Camphorwood;Size: 20x148x185mm
Body: Solid Camphorwood;Size: 20x148x185mm
17 Keys Birch Wood Kalimba
It is right time for you to have gecko kalimba--a real musical instrument other than a toy!
Body: Birch wood;  Size: 35x135x185mm;  Style: 17 Keys Kalimba;  Key: Carbon Steel;  Tone: C Tone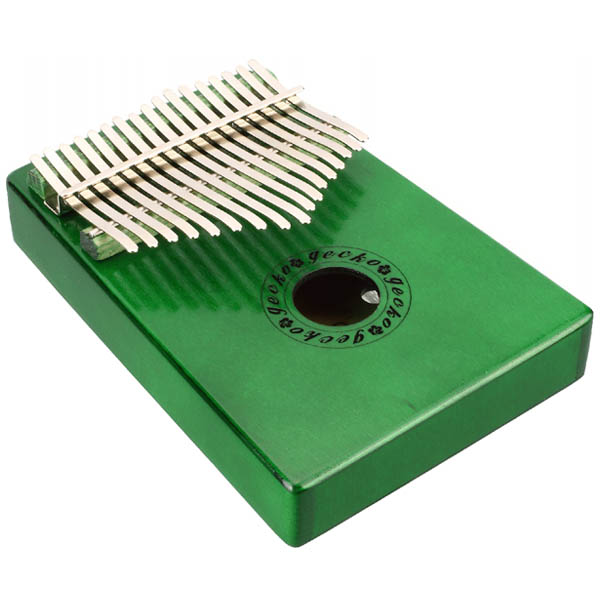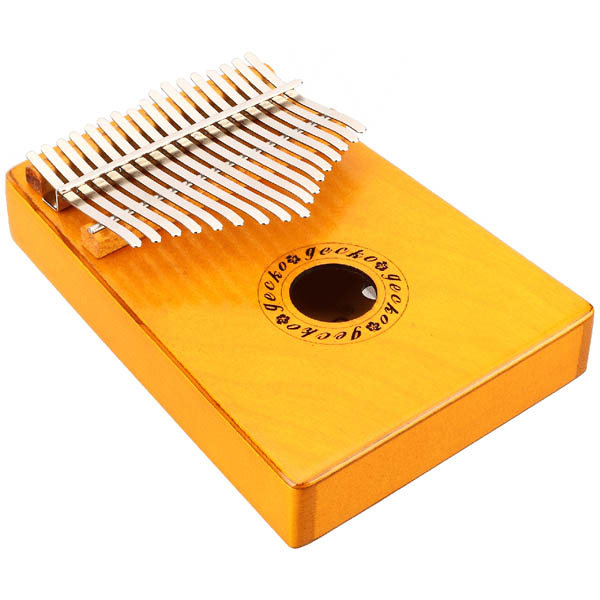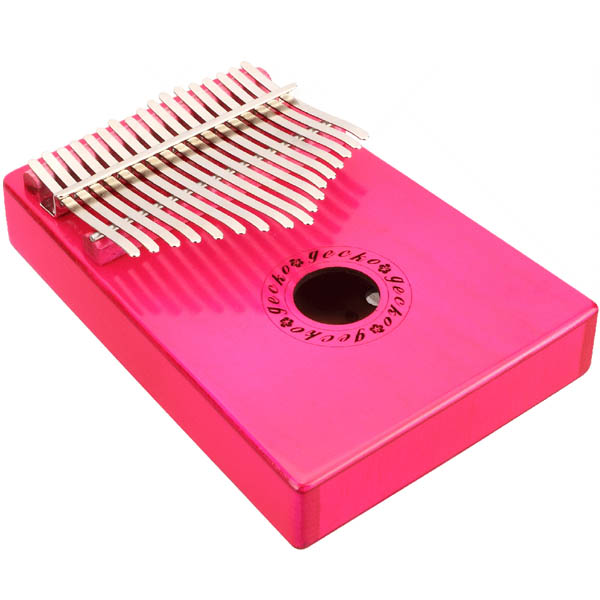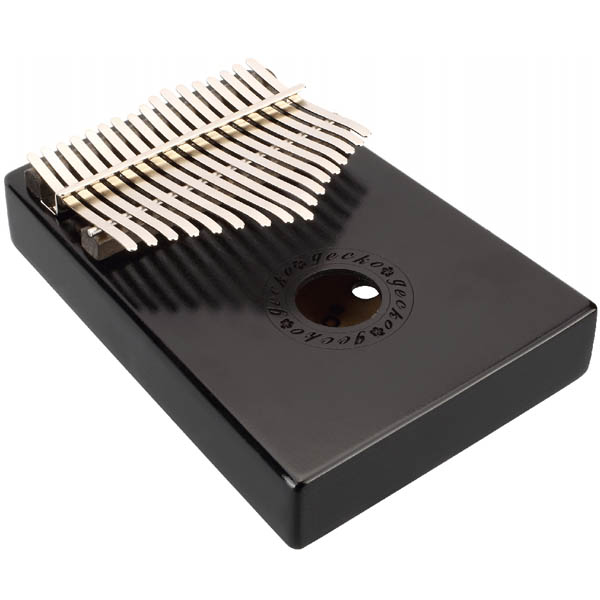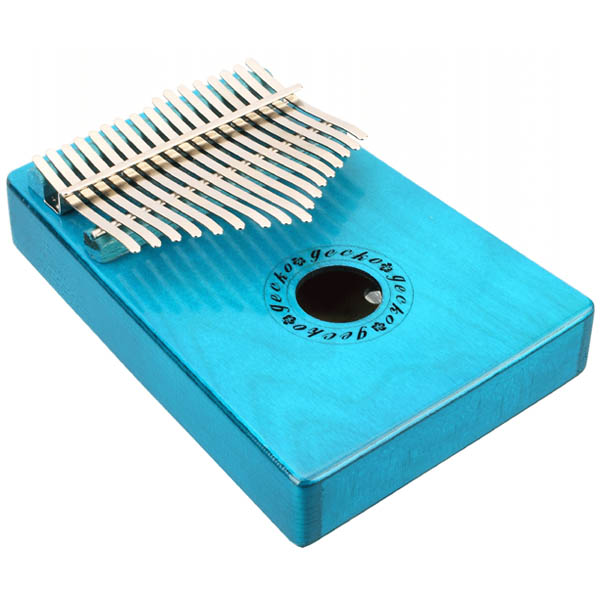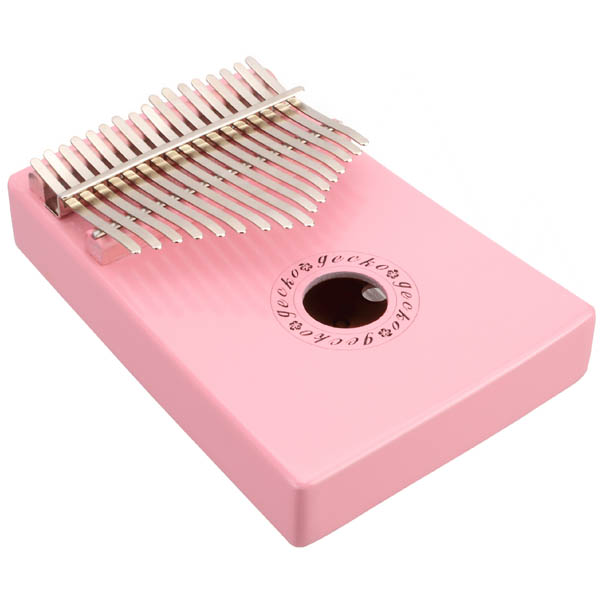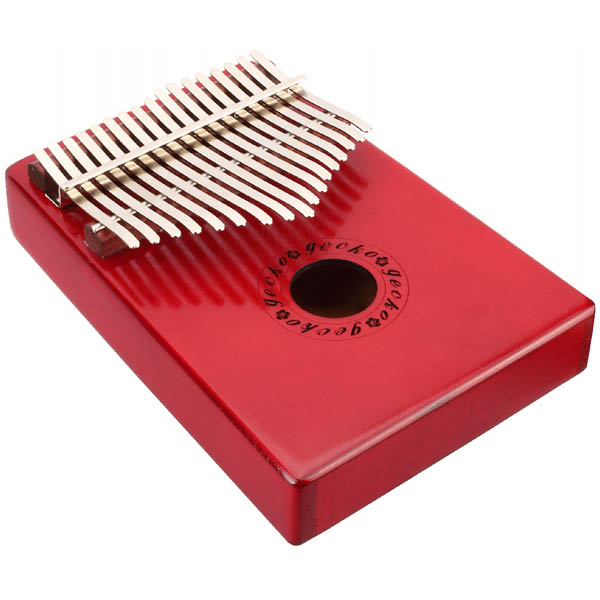 17 Key Kalimba 3D Printing
17 key kalimba suitable for beginners, which is compact and convenient. It can play most songs. The mineral metal keys are designed to bend down to reduce the pain of the fingers when playing for a long time.
Body: Birch Wood;  Size: 35x135x185mm;  Style: 17 Keys Kalimba;  Key: Carbon Steel;  Tone: C Tone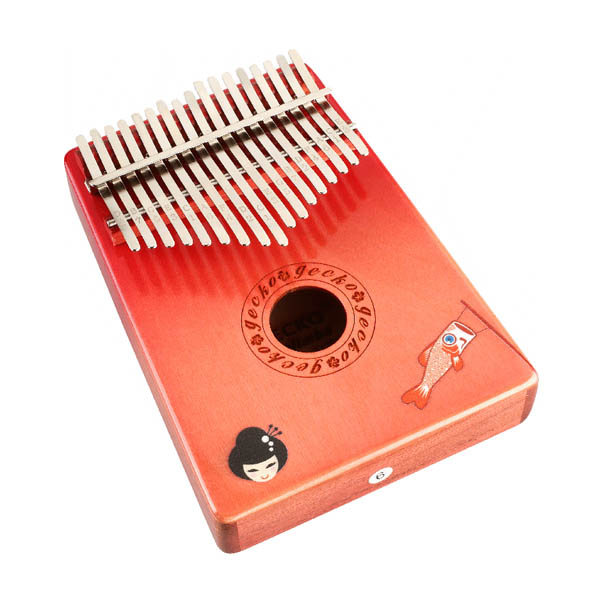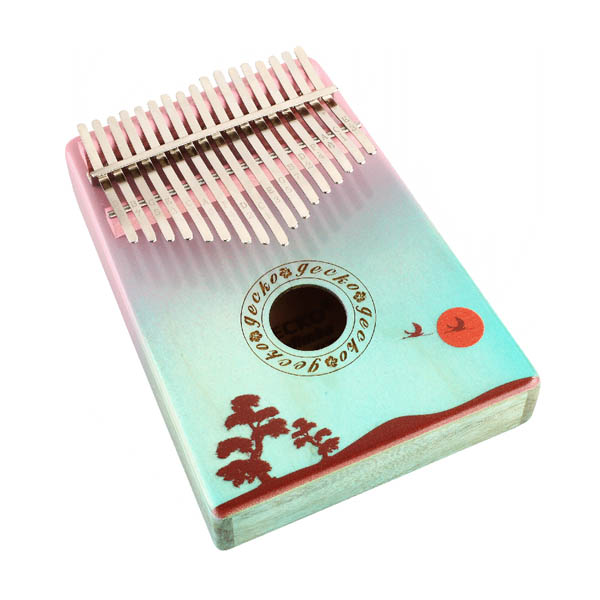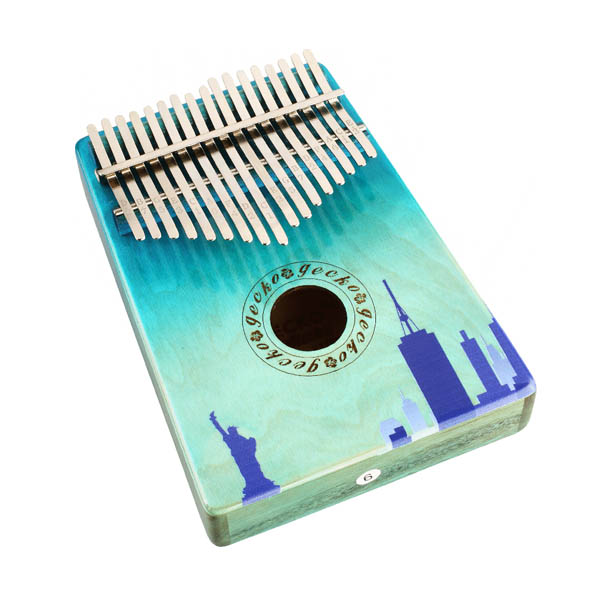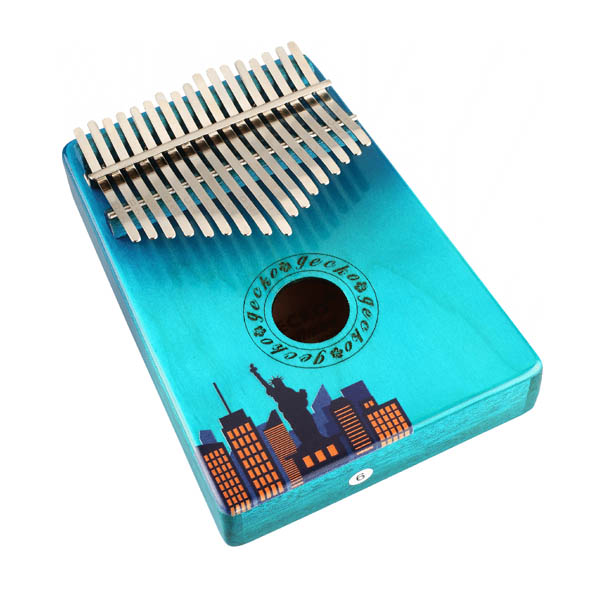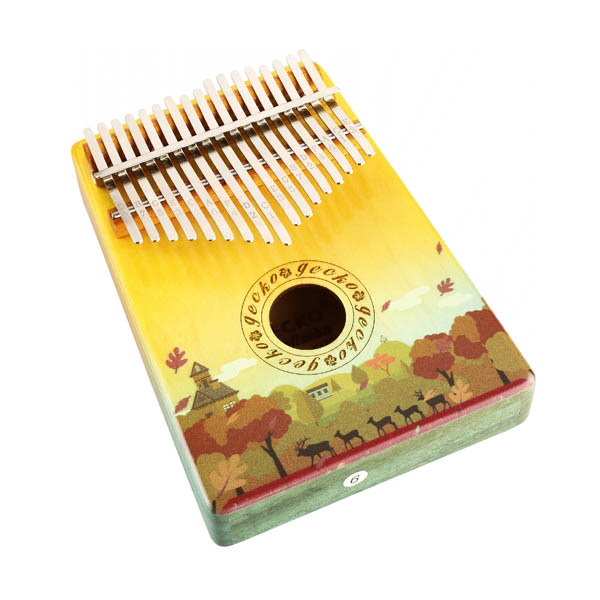 15 Key Kalimba Musical Instrument
Kalimba, also known as Thumb Piano, is a type of music instrument originated in Africa. Kalimba metal keys are mounted on a solid wood box that acts as the resonating chamber. You could play songs easily by pressing on keys. Easy to learn. Recommended for children and adults who like music. Easy to carry for travels.
Style: 15 keys kalimba;  Color: Natural;  Key: Carbon Steel;  Tone: G Tone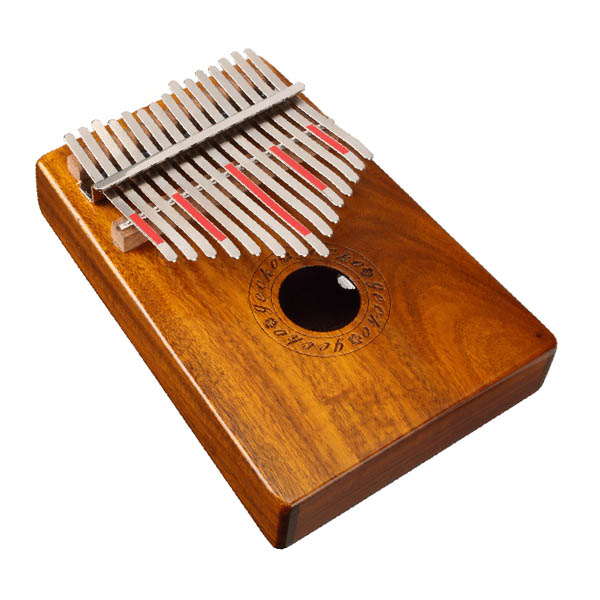 Body: Soild Koa wood;Size: 30x130x180mm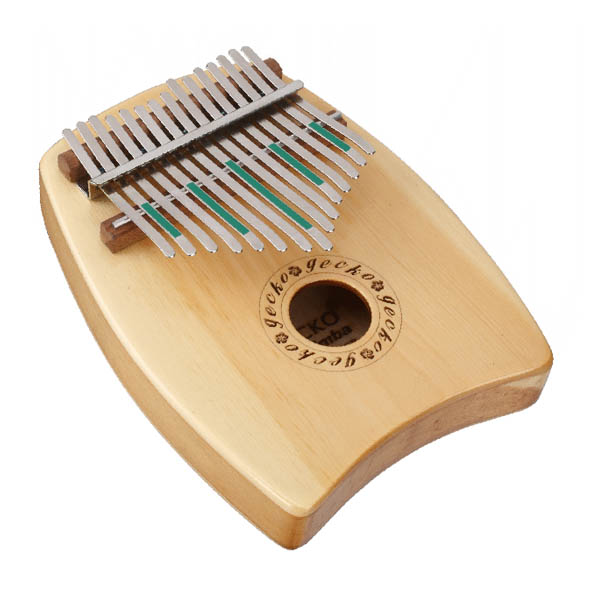 Body: Solid Spruce wood;Size: 30x140x180mm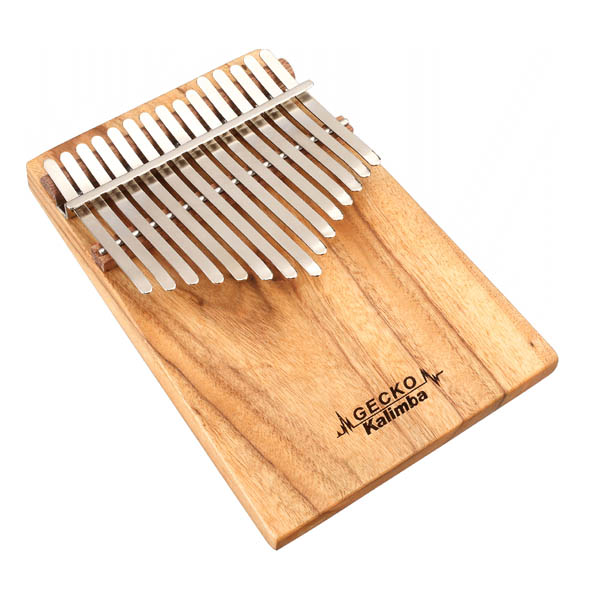 Body: Solid Camphorwood;Size: 20x130x185mm
10 Key Kalimba Thumb Piano
This thumb piano is handmade. When played, it produces an uplifting and bright harp-like sound. It is lightweight and easy to learn and play – perfect for beginners and intermediate alike.
Size: 30x125x175mm;  Style: 10 keys kalimba;  Key: Carbon Steel;  Tone: C Tone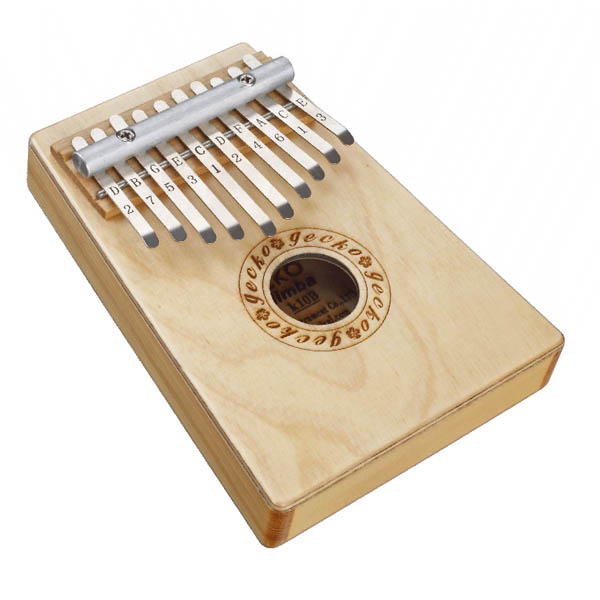 Body: Solid Birch wood;Color: Natural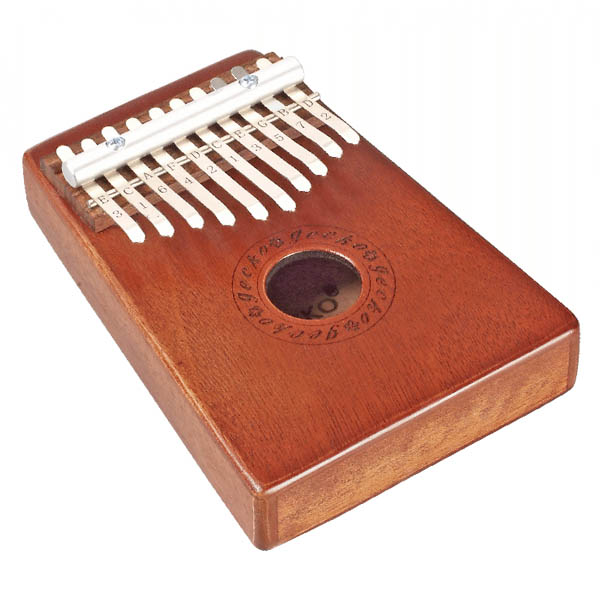 Body: Solid Mahogany wood;Color: Coffee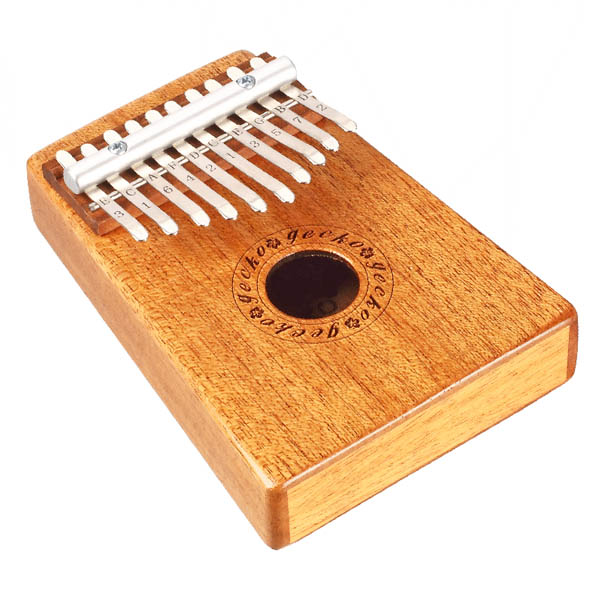 Body: Solid Mahogany wood;Color: Natural
10 Key Kalimba Birch Wood Kalimba
Are you a music enthusiast who is looking for an easy-to-learn instrument? Look no further than the Gecko kalimba! These hand-held instrument is perfect for beginners who want to start playing music right away.
Body: Birch wood;  Size: 30x125x175mm;  Style: 10 Keys Kalimba;  Key: Carbon Steel;  Tone: C Tone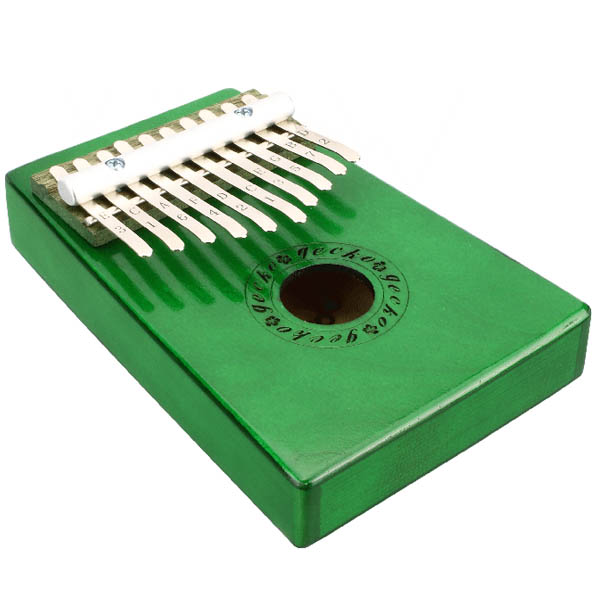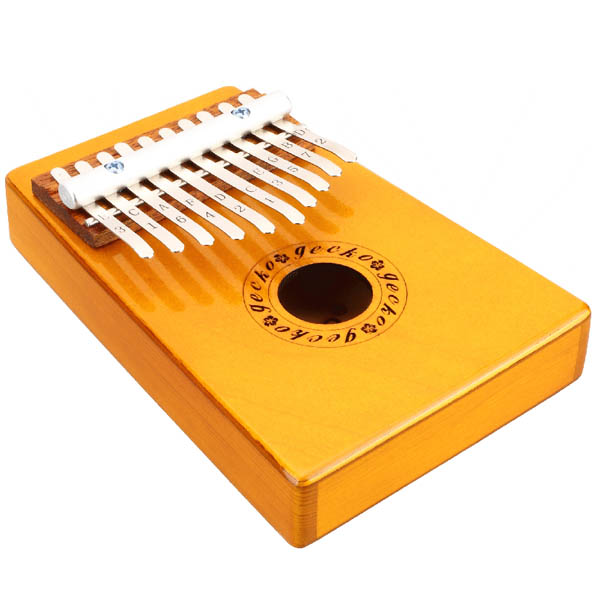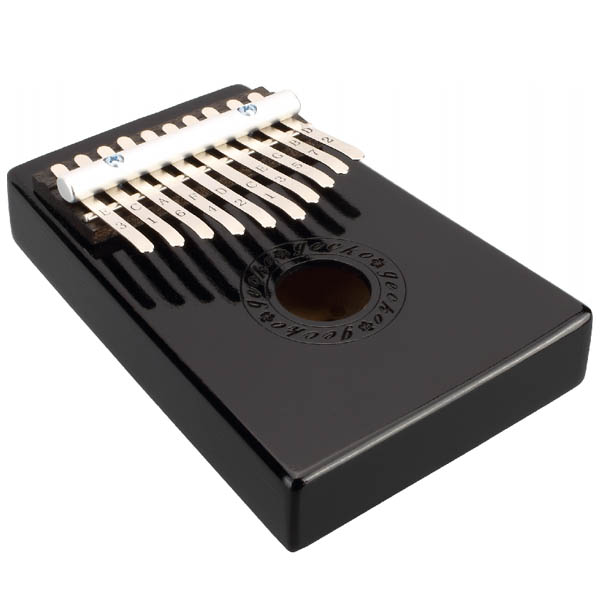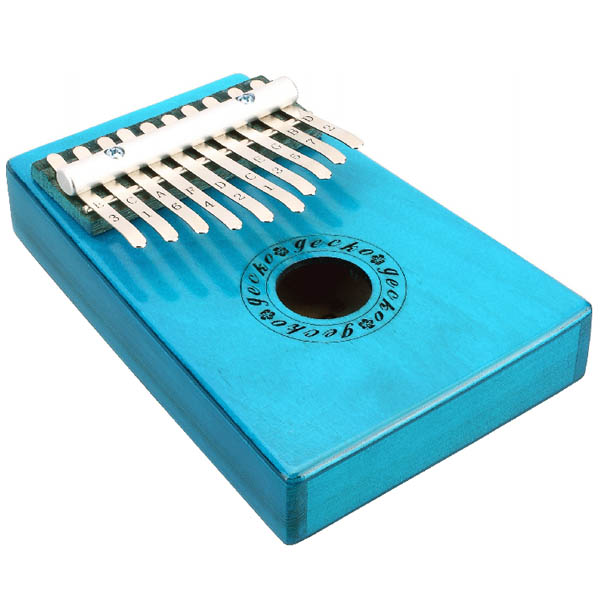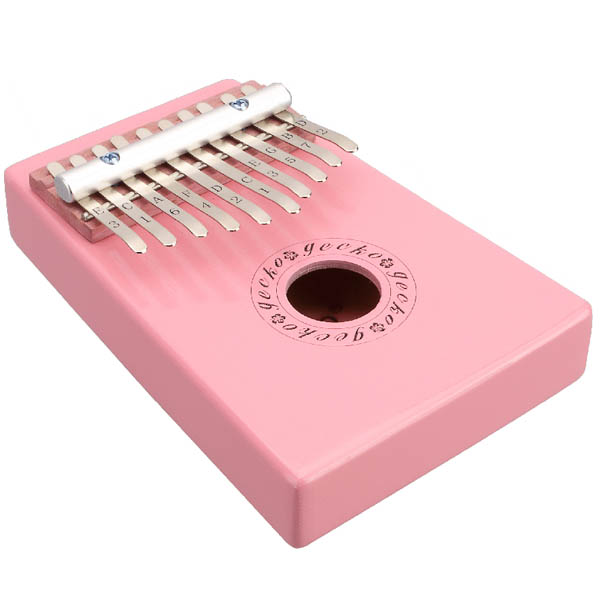 Mini Kalimba 10 Key Kalimbas Finger Thumb Piano
By pressing down on the metal "keys" with your fingers, many musicians and even non-musicians, find the soothing melodic tone relaxing, making it a great all-around choice for players of any skill level.
Style: 10 Keys Kalimba;  Color: Sunrise,Natural;  Key: Carbon Steel;  Tone: C Tone
Body: Birch Wood;Size: 25x100x140mm
Body: Solid Camphorwood;Size: 20x90x142mm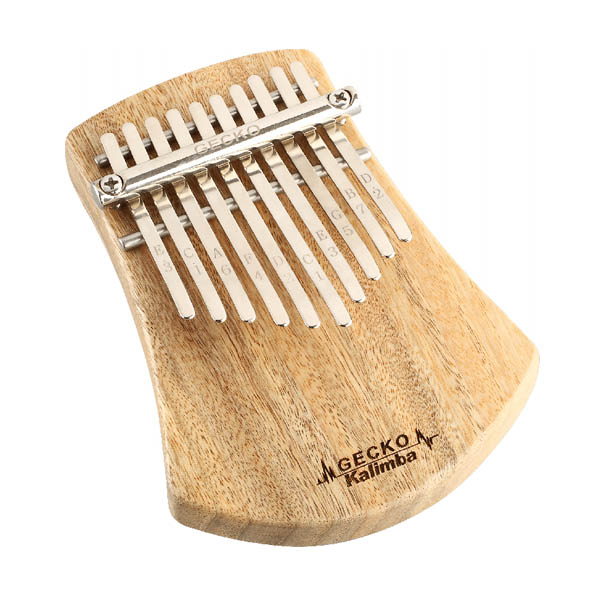 Body: Solid Camphorwood;Size: 20x105x142mm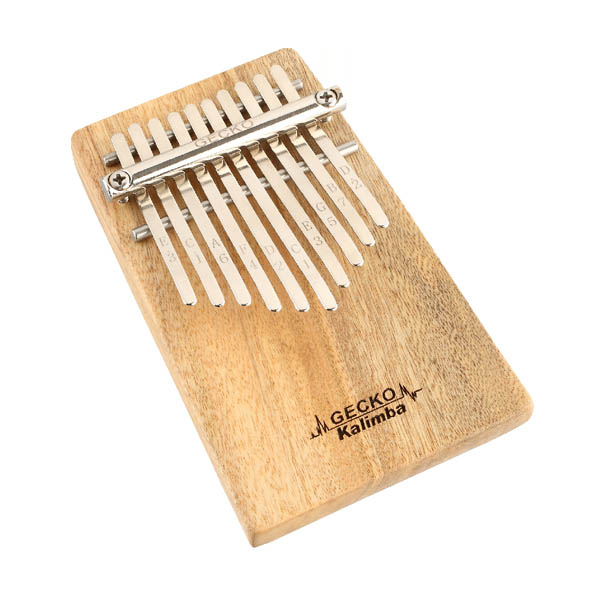 Body: Solid Camphorwood;Color: Natural
The 8 key min kalimba is an excellent, inexpensive instrument that can play mary simple songs. in addition,8 key kalimba is light and small,which can easily fit into your pocket and be taken anywhere,making it the perfect travel companion.
Style: 8keys kalimba;  Color: Natural;  Key: Carbon Steel;  Tone: C tone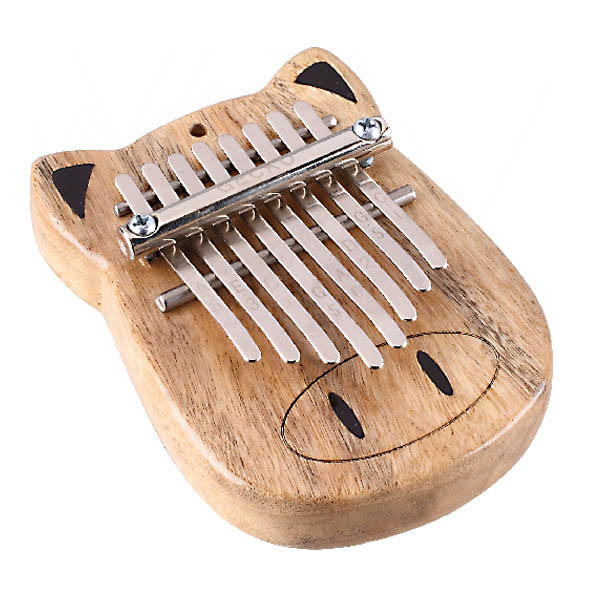 Body: Solid Camphorwood;Size: 20x90x115mm
Body: Solid Camphorwood;Size: 20x90x115mm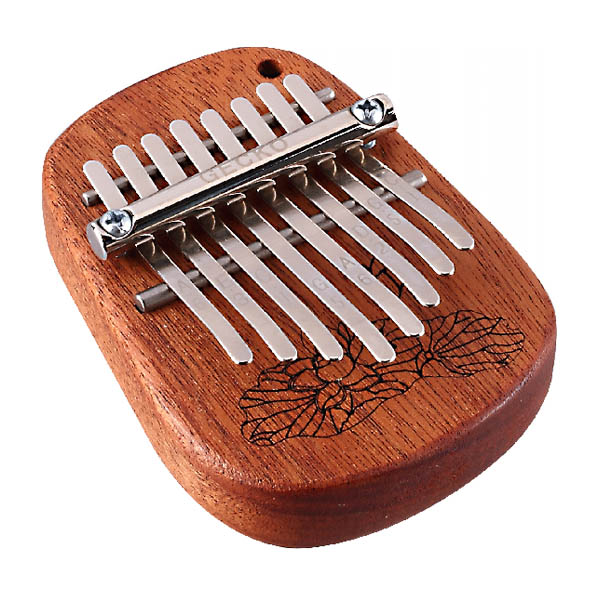 Body: Solid Mahogany;Size: 20x75x105 mm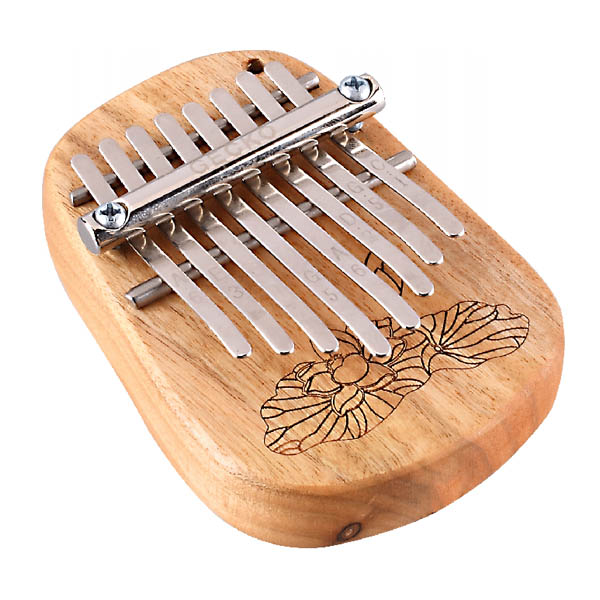 Body: Solid Camphorwood;Size: 20x75x105 mm
Do you want to sell Gecko kalimba products in your store? We would love to partner with you!
GECKO are among the most sought-after kalimbas in the world, known for their exceptional quality and attention to detail. The factory offers a range of kalimba, including the kalimba for beginners, mini kalimba, and 17 key kalimba, all of which are available in a variety of finishes.Here are just a few of the reasons why partnering with us makes sense:
Great discounts are available on large orders
We offer new and innovative kalimba designs
Customized design and manufacture is available on high quantity orders
We offer reseller support
About Customized Wholeasle Services
Gecko is an international wholesale kalimba manufacturer that is dedicated to producing high-quality kalimbas for customers around the world. Kalimbas, also known as thumb pianos, are African instruments that make beautiful and unique music when plucked with a finger or thumbs. Gecko offers a variety of different models of kalimbas to suit any musician's needs.
We utilize advanced manufacturing techniques to create their product, resulting in superior sound quality. All of our kalimbas are made from the finest quality materials, so customers can rest assured that their instrument will last for years. Additionally, Gecko offers competitive pricing on all of their products so buyers can get great value for their money.
Making procedures of cajon,kalimba,guitar and ukulele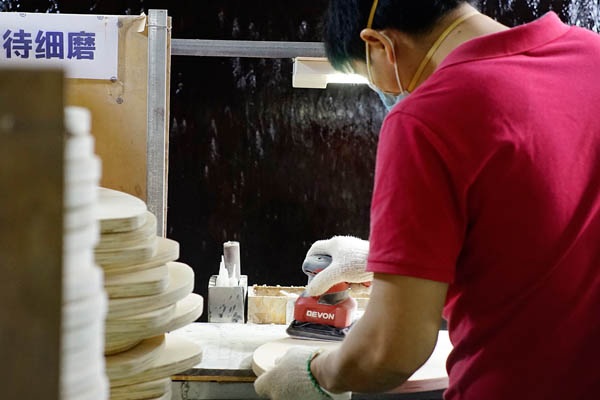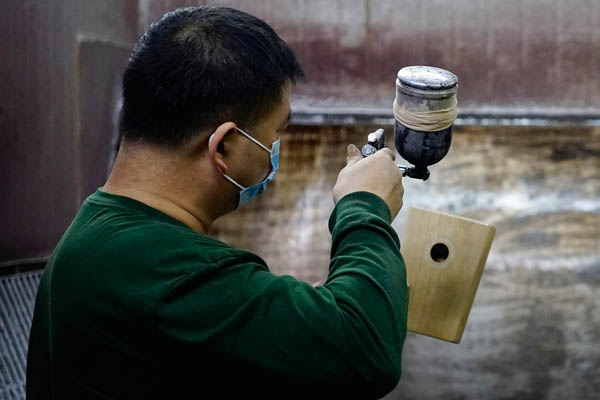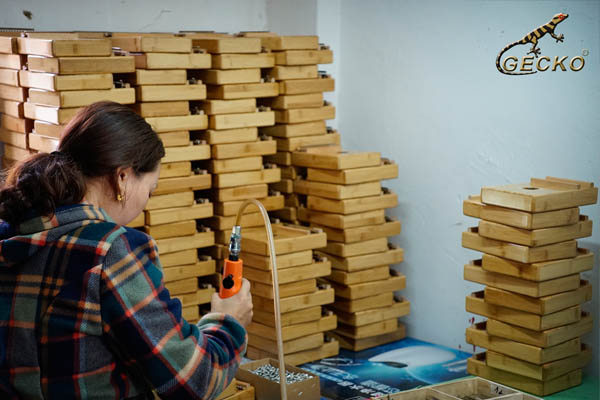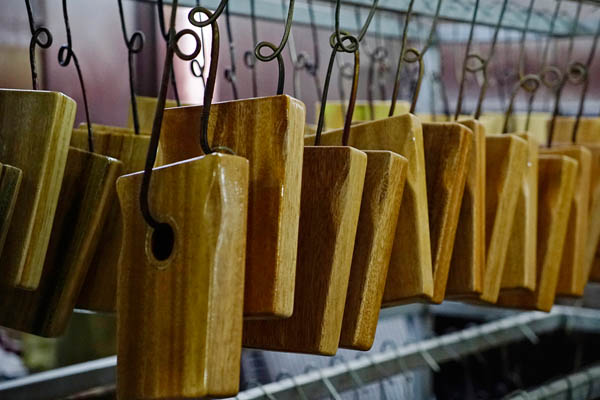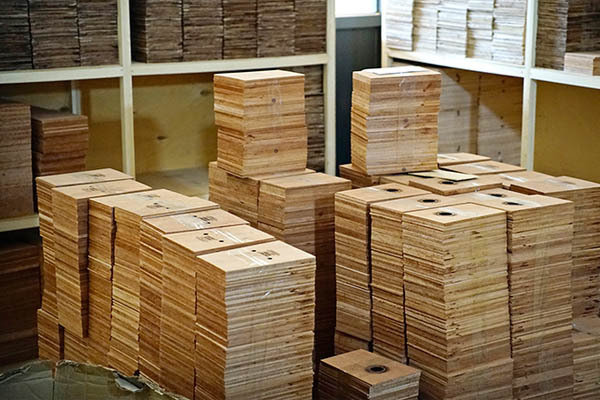 Gecko Kalimba is one of the leading kalimba makers and manufacturers in the world. The company is based in China and produces a wide range of kalimbas that are of high quality and affordable. Gecko Kalimba has a team of skilled craftsmen who use the best materials to make kalimbas that are durable and produce a great sound. The company has a wide range of kalimbas that are suitable for beginners and professionals alike.
1. Professional kalimba manufacturer
2. Special structure and keys layout
3. Longer sound detention
4. Performance level sound effect
5. Fully tuned and solidly built
6. Suitable for studio recording and stage
·We provide customized designs according to your requirements.
·We can open your own mold if you need it.
·We ensure to offer a high-quality product with a reasonable price.
·We have a strong professional design team.
·Promptly delivery. the warranty period is one year.
1. Sample Accepted: Help you know us better for quality and service before start our cooperation.
2.Certain production: Reliable certain production will help you ensure a smooth order plan.
3. Quality Control: Our QC Dept. will provide services throughout the manufacturing process.
4.One-stop Service: Maximize your efficiency.
5.After-sales:24 hours after-sales will help both of us for better and better cooperation.
Are you a school and want to integrate this instrument into the musical curriculum of your students? Or want to develop your own brand of Kalimba? Shape, color, type of wood, design etc. are adjustable.From 100pcs
Frequently Asked Questions
Your instrument ships within 30 days of placing your order. You will be informed of any potential delays in shipment.
Your instrument ships via express or by air or by sea.   You'll receive a tracking # when your kalimba ships from our China factory.
For Wholesale , MOQ is 20pcs Mix style is acceptable ; For OEM , Total MOQ is 200-300 pcs
Goods in stock, 1-15days after received your payments;    customized products, 30-45days after received your payments.
For wholesale: 100% payment before shipment
For OEM/ODM: 100% payment before production
Firstly , it depends on the different way of shipping (by express or by air or by sea and please provide us your address or
airport or sea port and your order quantities,we will check the shipment cost for you asap.
No, GECKO kalimba all have a 30 day build time.  Once completed expedited shipping will be applied.
Basically, we ask our client to contact us once they received the goods. Also, clients should give us an inspection report, take some photos, and show us the evidence when the problem happens. When we get these documents, we would check if it's major or minor problem.
As long as we get agreement with clients and recognize it as quality issue, we will give our clients discount, provide spare parts, credit repairing cost or make replacement and so on.
You can also tell us the details you care about in advance. We will pay attention to it in the production and inspection process
If it is damaged during transportation, it will be compensated by the insurance company.
We can make frosted, smooth, custom color, engraved.
All GECKO kalimba come with standard 1-year warranty.
Yes, it is. That will be our great pleasure. To be our local distributor, you need to prove your order and sales capacity per year within your market territory. We may consider giving you 6-12 months as a trial period. Within this period, you will be strictly protected the same as our sole distributor.
Yes, you can. We will provide our clients with added value service. We can supply our distributors certain percentage of the concerned parts and accessories for repairing purposes, free of charge, as per the size of orders and the kinds of instruments, if required
The kalimba, a thumb piano, is a fascinating instrument that has been played for centuries in different cultures. When the keys or tines of this percussion instrument are plucked with the thumb, a beautiful sound is produced. Its unique and captivating sound is popular among musicians and music lovers around the world.
If you are considering purchasing a kalimba, it is important to understand its different types, materials, and designs. This comprehensive guide is designed to provide you with all the information you need to make an informed purchasing decision, whether you are a beginner or an experienced player. In this guide, we'll delve into the history of the instrument and explore the various types of kalimbas available. We will also discuss the different materials used in making the kalimba, as well as the different designs and tunings.
Additionally, we'll provide valuable tips on how to care for your kalimba to keep it sounding its best. Read on for a complete guide to choosing the perfect kalimba instrument for your musical needs.
The kalimba is an African musical instrument with a wooden soundboard and metal keys. Karimba translates to "little wooden xylophone" and Nyunga nyunga translates to "something little that causes fun trouble"…In the classification of musical instruments the kalimba is in the category of lamellophones or plucked idiophones (Hornbostel-Sachs system).It produces melodic tones when its metal tines or keys are plucked with the thumbs or fingers. Kalimba instrument is small, portable, and perfect for playing on the go or in intimate settings.
Variations of the kalimba are found all across Africa, for example in Zambia they play the Kankobela which has 7 to 12 keys. In Congo they play the Likembe which has 8 keys in pentatonic tuning.
At Gecko, we offer a wide selection of kalimbas online, ranging from beginner models to high-end professional-grade instruments. Our kalimbas are made from high-quality materials such as wood, and metal and come in various designs and tunings to suit your musical needs.
Whether you're a seasoned musician or a beginner looking to try a new instrument, our kalimbas offer a unique and beautiful sound that captivates and inspires you. Browse our collection online and discover the perfect instrument kalimba to buy for your musical journey. With Gecko, you can buy kalimba with confidence.They are quality and solid instruments that can last you a lifetime. All metal keys are hammered by hand and tuned with a tuner to ensure they are in pitch and can be played with other instruments. The soundboard is made of quality hardwood and artistically crafted into shape.
While we do not know the exact origins of the kalimba, it is understood to have been played for almost 3000 years, with the earliest metal-tined kalimbas originating about 1300 years ago. The Kalimba originally would have been built from available resources like bamboo or gourds, and only, later on, was metal introduced. Much like the modern guitar or piano, its development took place in many stages and evolutions over time. According to Gerhard Kubik, from his 1998 book Kalimba, Nsansi, Mbira: Lamellophone in Afrika[2], 'The first kalimbas were made about 3000 years ago in west Africa around present day Cameroon, created completely of plant materials such as bamboo. Then around 1300 years ago, when the Iron Age reached the Zambezi valley in southeastern Africa, someone got the bright idea to make kalimba tines out of metal.'[3] Metal tines obviously last longer than plant material and produce a brighter, louder sound than the plant tines would have, making them the ideal choice for future iterations of the kalimba. Still, traditionally made kalimbas with plant tines do continue to be made by individual craftspeople.
Kalimba is the name given by the ethnomusicologist Hugh Tracey in the 1950s when he began to introduce in the West this musical instrument of African origin, called mbira by the Shonas ethnic group of Zimbabwe. The mbira is an emblematic instrument of the Shonas culture. This instrument has several names depending on the geographical area where it is used: likembe, sanza or senza in Cameroon and Congo, mbira in Zimbabwe and Malawi, lukeme, karimba in Uganda … The Europeans called it thumb piano or finger piano but It is under the name of kalimba that we now designate all the thumb pianos that are not traditional in Africa. Mbira remains the generic name used for traditional African thumb pianos.
A solid kalimba usually has a smoother sound than its hollow counterpart and the tines usually ring for longer (around 20% longer depending on the instrument) but the trade off is the volume. The solid kalimba is quieter than a hollow kalimba.
So, in reverse, the hollow kalimbas usually have an earthier tone to their sound, don't ring for quite as long, but they're louder.
When purchasing a kalimba instrument, evaluating its quality is important to ensure that you're getting good value for your money. Here are five things to think about while evaluating a kalimba's quality:
1. Sound Quality:
Sound quality is one of the most necessary factors when considering a kalimba. The tone should be clear and resonate well. Pay attention to how the notes sound when played together and individually.
2. Tuning Accuracy:
A good kalimba should be in tune and remain in tune for an extended period of time. Check each key's tuning to ensure they're all at the correct pitch.
3. Material Quality:
The material quality of the kalimba can greatly affect its durability and sound. Seek for kalimbas manufactured from sturdy materials like metal or solid wood.
4. Build Quality:
The build quality refers to how well the kalimba is put together. Look for kalimbas with sturdy construction and secure fittings, such as bridges and tuning pins.
5. Overall Satisfaction:
Ultimately, the most important factor is your overall satisfaction with the kalimba. If it meets your expectations and you enjoy playing it, it's a good instrument.
At Gecko, we offer a variety of high-quality kalimba instruments for sale. We carefully select each kalimba for its sound quality, tuning accuracy, material quality, and build quality to ensure our customers are satisfied with their purchase. Shop our selection and find the perfect kalimba for you.
Choosing the perfect kalimba for your needs doesn't have to be a difficult task. In order to find the best instrument for you, there are several key factors to consider.
Production:
Look for instruments made by reputable manufacturers using high-quality materials. This ensures that your kalimba produces great sound quality and has a longer lifespan. The material the kalimba is made of is another key factor. Kalimbas can be made from a variety of materials, such as wood, metal, or acrylic. Each material produces a unique sound, so it's important to choose one that matches your preferences and desired sound.
Cost:
Cost is also an important consideration. At Gecko, we offer kalimbas at a variety of price points, making it easier to find an instrument that fits your budget without compromising on quality. By considering these factors and exploring our extensive selection of high-quality kalimbas, you can be confident that you find the perfect instrument that meets your requirements and preferences.
If you're looking for a kalimba, look no further than Gecko. Our kalimba range includes a variety of materials and colors to suit your preferences.
Materials:
When it comes to materials, wood remains a popular choice. Different types of wood give kalimba different timbres and characteristics, allowing you to find the perfect sound for your musical career. Whether you prefer the warm tones of mahogany or the rich sound of rosewood, we have a range of wooden kalimbas to choose from.
Colors:
Meanwhile, if you're looking for a visually striking kalimba, our selection of colors is sure to appeal to you. In addition to natural wood tones, we also offer vibrant options in blue, green, red, and more. Not only do these colorful kalimbas produce beautiful melodies, they also add a touch of personality and style to your musical expressions. Whatever your musical ability, Gecko has the ideal kalimba for you. Shop our extensive range today and discover a kalimba that resonates with your musical desires and aesthetic.
Kalimbas are usually made of wood. There are several different types. Although they can affect the tonality of the sound to a degree, their strongest effect is on the resonance (how long the keys vibrate and, thus, produce sound for).
In general, the harder the wood, the more resonance the kalimba will have as the sound waves will bounce off of the wood, rather than be absorbed by it.
Here are some of the more common woods used, listed by estimated hardness (when in doubt, we've listed the lowest number found):
Rosewood (1780)
Sandalwood (1680)
Curly Maple (1450)
Bamboo (1380)
Koa / Acacia Koa (1170)
Walnut (1010)
Camphor (950)
Birch (910)
Mahogany (800)
Spruce (700)
Currently, there are 8 keys, 10 keys, 15 keys, 17 keys, 21 keys, 24 keys, and 32 keys versions available on the market. Without a doubt, with more keys on the board, you can play a wider range of scales (and thus more songs) and tune it to different tones.
8 keys
It is good for beginners to get a feel of how kalimba sounds likes. It is small enough to be carried around and even used as a pendant!
10 keys
It can be used to play songs within one octave. It is larger than the size of hands and slightly smaller than the 17 key version.
15 keys and 17keys
These two are similar in size and are the best kalimbas for beginner-to-mid level people. 15 keys are used more often for bass/low pitch sounds while 17 keys are used for a general pitch of all levels. With either 15 keys and 17keys, you can play most of the popular songs.
21 keys
It has a wider range of scales to be played so it is more suitable for complex song notes. It also requires more advanced skills to use since you have to balance your fingers on a broader range of keys!
24 keys and 32 keys
These are definitely the best kalimbas for more advanced levels. Due to the demand, it is harder to acquire in the market. Since it is more difficult to make one (need more adjustment to tune it), the price is higher as well. However, if you are that advanced musician who loves to level up in playing kalimba, you should definitely search for it in the market or contact us for available styles!
C4,D4,E4,F4,G4,A4,B4,C5,D5,E5,F5,G5,A5,B5,C6,D6,E6
On a 17 key Kalimba tuned to C you should expect to find the notes C4,D4,E4,F4,G4,A4,B4,C5,D5,E5,F5,G5,A5,B5,C6,D6,E6 covering just over two octaves beginning at C4. This is the most common tuning followed by a G Major scale.
Major Scales
C Major Scale: C – D – E – F – G – A – B – C
G Major Scale: G – A – B – C – D – E – F♯ – G
D Major Scale: D – E – F♯ – G – A – B – C♯ – D
A Major Scale: A – B – C♯ – D – E – F♯ – G♯ – A
E Major Scale: E – F♯ – G♯ – A – B – C♯ – D♯ – E
F Major Scale: F – G – A – B♭ – C – D – E – F
B Flat Major Scale: B♭ – C – D – E♭ – F – G – A – B♭
E Flat Major Scale: E♭ – F – G – A♭ – B♭ – C – D – E♭
A Flat Major Scale: A♭ – B♭ – C – D♭ – E♭ – F – G – A♭
Minor Scales
A Minor Scale: A – B – C – D – E – F – G – A
E Minor Scale: E – F♯ – G – A – B – C – D – E
B Minor Scale: B – C♯ – D – E – F♯ – G – A – B
F Sharp Minor Scale: F♯ – G♯ – A – B – C♯ – D – E – F♯
C Sharp Minor Scale: C♯ – D♯ – E – F♯ – G♯ – A – B – C♯
D Minor Scale: D – E – F – G – A – B♭ – C – D
G Minor Scale: G – A – B♭ – C – D – E♭ – F – G
C Minor Scale: C – D – E♭ – F – G – A♭ – B♭ – C
F Minor Scale: F – G – A♭ – B♭ – C – D♭ – E♭ – F