After four tumultuous days at the Shanghai New International Expo Center in Pudong, the China (Shanghai) International Musical Instruments expo 2020 (Shanghai Musical Instruments Expo) has come to a successful conclusion with a lingering aftertaste of tens of thousands of attendees, both at home and abroad.
This year's exhibition has a scale of 100,000 square meters, spanning 11 pavilions in the New International Expo Center. More than 1,100 exhibitors and delegations from 15 countries and regions are gathered to show their unique music culture.
As the first domestic manufacturer specializing in the production of cajon drum and kalimba, since the decision to join the Shanghai Musical Instrument Exhibition, the annual exhibition of Djao Musical Instruments has always been highly anticipated.Jie this year's show up as always, the recent new product with high popularity instruments have brought to the site, and give each to booth customers a chance to learn to experience personally, and there will be arranged with professionals to careful interpretation of the relevant technical knowledge, not only let customers get better experience when playing, more let each work site was on full display high quality and innovation ability, therefore the attendees are often at this point would stop for a long time do not give up to leave, jubilant atmosphere and noisy!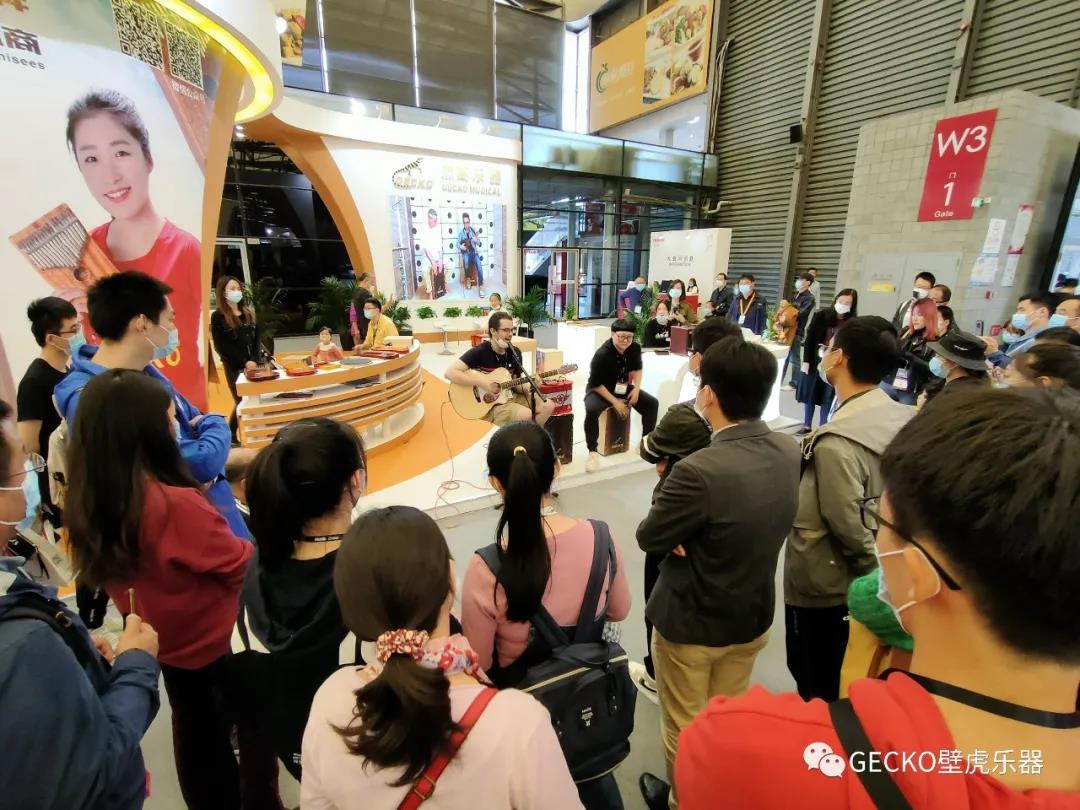 To the popular new product at the scene of the high jie exhibition - kalimba K21CP, for example, although the product is a no echo chamber plate thumb harp, but adopted different from ordinary steel the keys on the keys of mine metal sculpture technology, main board also picked out the fine texture and exquisite wood texture tenacity and gentle good camphor wood as raw material, let the customer experience, as he played up every sound is clear and bright, even better than the pop-up box kalimba fermata effect, can not help repeatedly praise.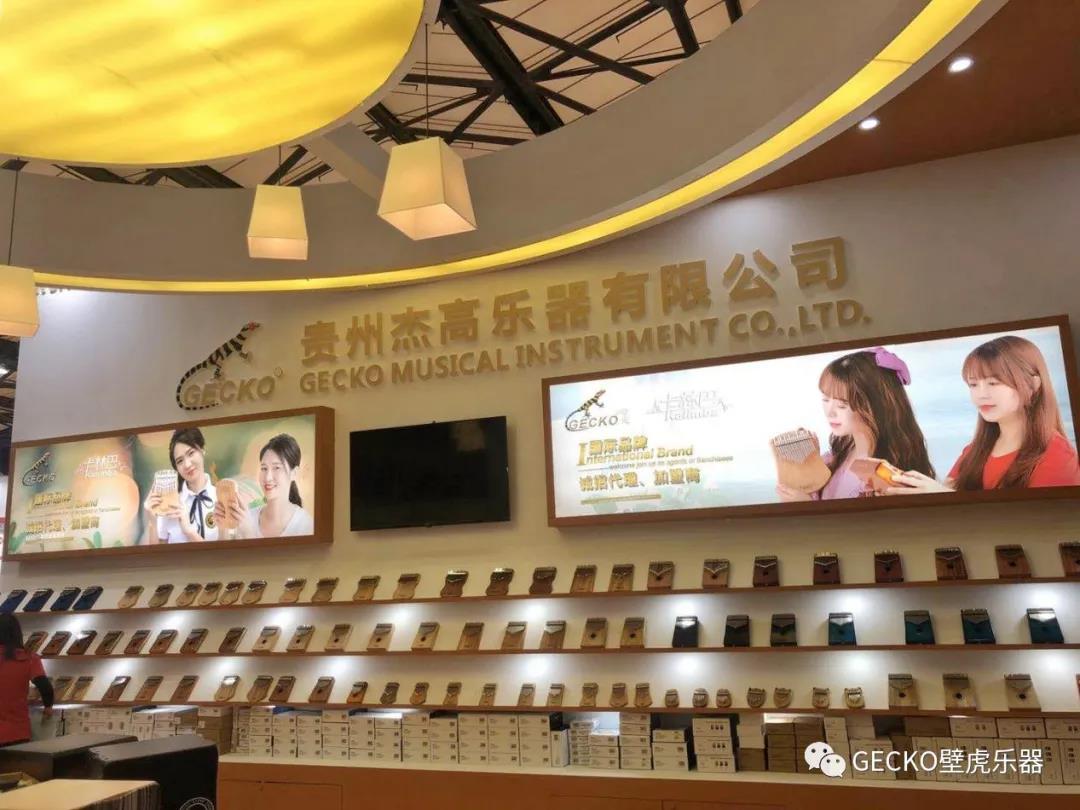 According to the on-site interview, many people who have experienced playing the thumb piano gave GECKO a thumbs-up: "I knew GECKO would attend the exhibition, so I came to visit it immediately on the first day of the exhibition.I have known GECKO musical instrument since I knew the concept of thumb piano.All these years they have been constantly give us these concerns cajon drum and surprise kalimba, combined with today's personal experience in the booth, found that they are not only in the traditional craft of making the excellence, even materials, accessories and all the more and more exquisite, with practical action to prove their service tenet of "quality first, customer first", I think we didn't believe the wrong person!Must give a like!"
Since the birth of the idea of introducing Cajon Drum Box and Kalimba Instrument into China, GECKO instrument has never thought whether it would fail due to the small market, but plucked up the courage to be a "pioneer soldier" in opening up xinjiang soil.Since its inception 11 years ago, it has always been customer-oriented, adhere to innovative research and development self-reliance, quality optimization has never stopped.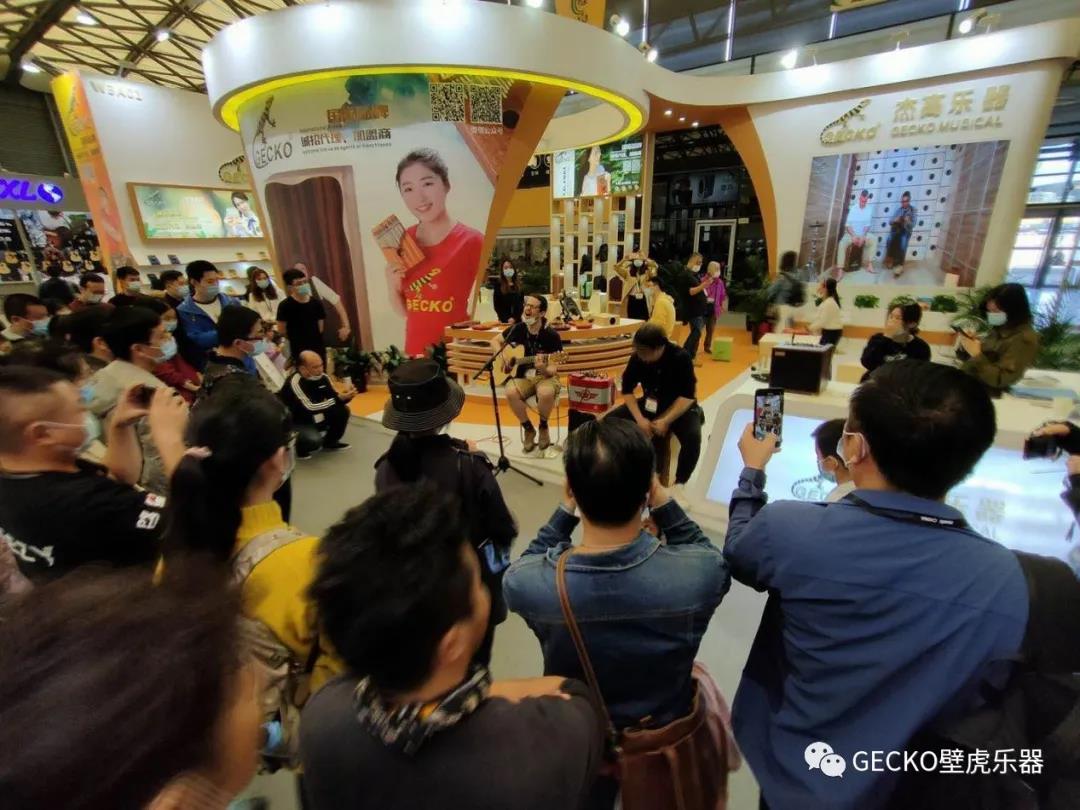 GECKO adhering to the principle of the usual, for the domestic instrument enthusiasts to provide more diverse way of playing music, for the love of foreign Musical Instruments enthusiasts in their own country can easily find the high quality product to study, can for the instruments made in China on a prospect of a better way to offer a force, GECKO is imperative!
---
Post time: Nov-18-2020