As soon as the summer and winter holidays come, parents begin to worry about what to do for their children.So that instead of playing around all day long this holiday season, kids can get something out of it?
Some parents began to think, what training classes to send their children to make more sense?Learn what child ability won't give up midway?There are also many parents want to send their children to learn Musical Instruments, but do not know which instrument is the most suitable for their children?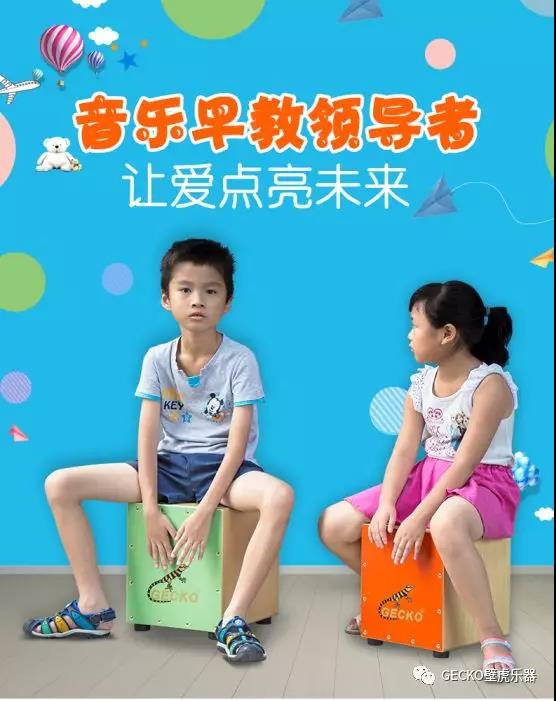 However, in the face of many parents doubt, GECKO cajon drum tips: rather than struggle, let the children learn the card horn drum!
Cajon drum as a kind of traditional percussion instruments, the sound is similar to the drum kit, a high degree of improvisation space, is also very suitable for all kinds under the accompaniment music, rhythm is very strong, and as long as simple strokes can play rhythm feeling, is not only simple and interesting, and very easy to use, not only can exercise the child's hands and brain and coordination ability, improve the coordination of body;Also can exercise the child's rhythm sensitivity, the development cerebellum function, thus achieves the intelligence enlightenment education.Of course, the cajon drum is also one of the best instruments for children's early musical education.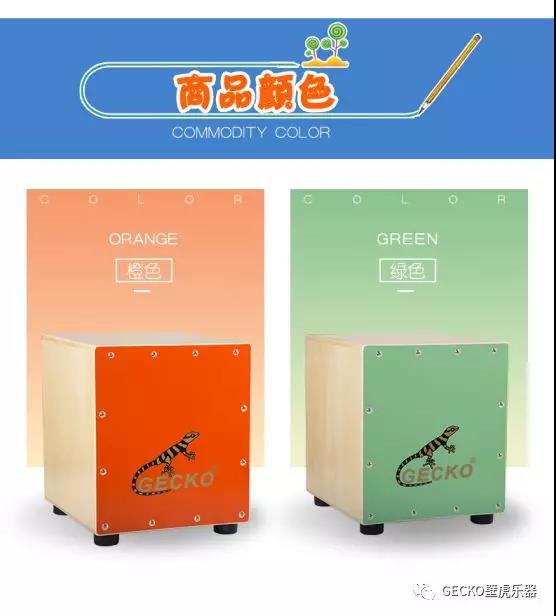 GECKO cajon drum as jie high musical instrument's famous brand products, is a famous domestic brand card macro drum, always adhere to the "for customer intentions to build high quality products and provide perfect after-sales service" concept, and specifically for children and tailored a series of macro drum for their card, let the children not only can have a good time in the world of music, can cultivate children's interest in music, and learn from music learning.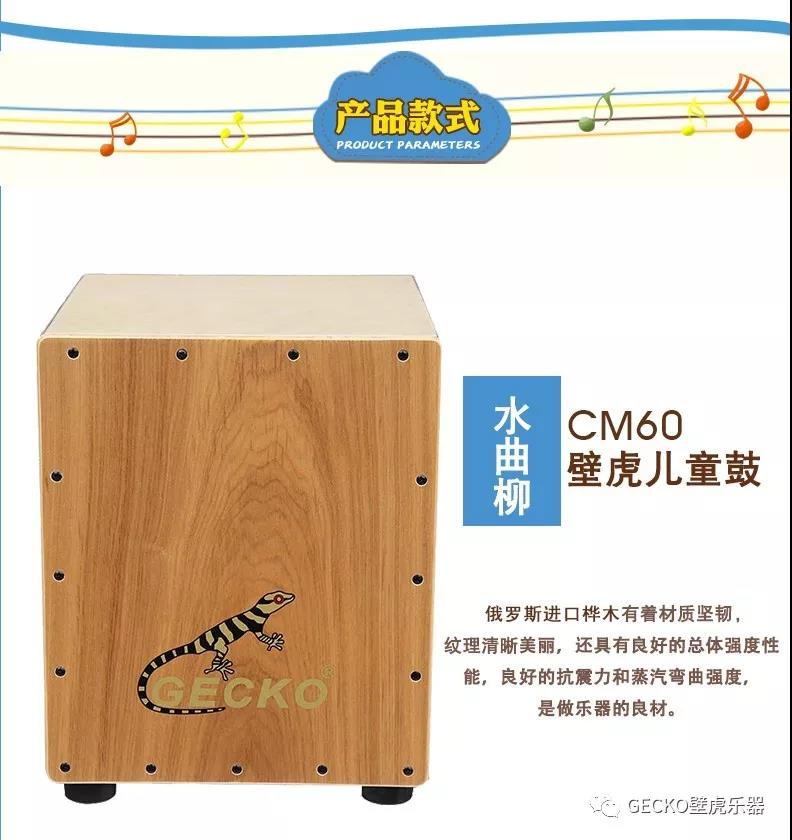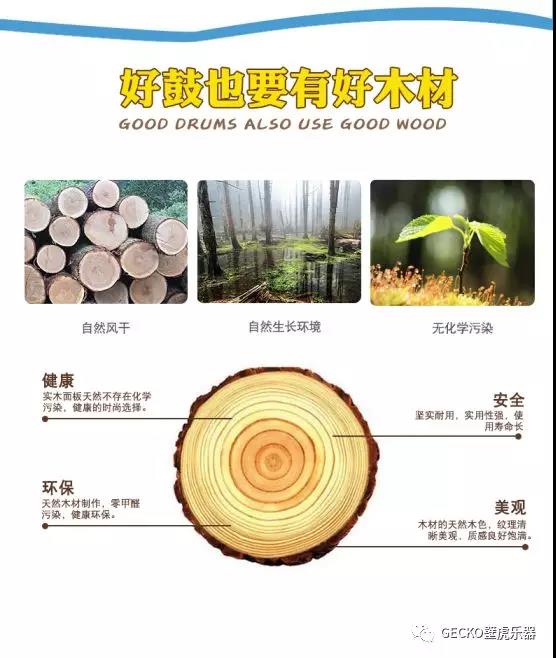 Its CM61, CM65 card horn drum, is specially for children to make, in addition to the selection of high-quality wood, the production process is exquisite, its appearance texture clear and beautiful, the drum surface is selected in line with the children's aesthetic color, but also choose PU health and environmental protection paint, quality assurance, more suitable for children to use.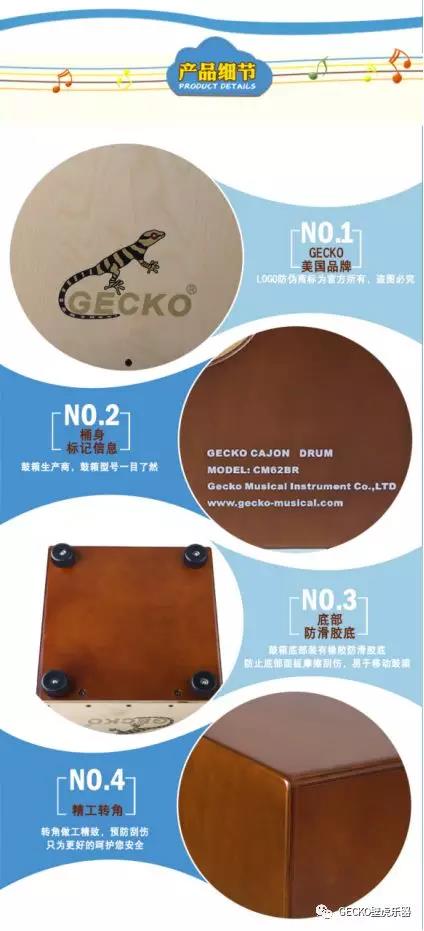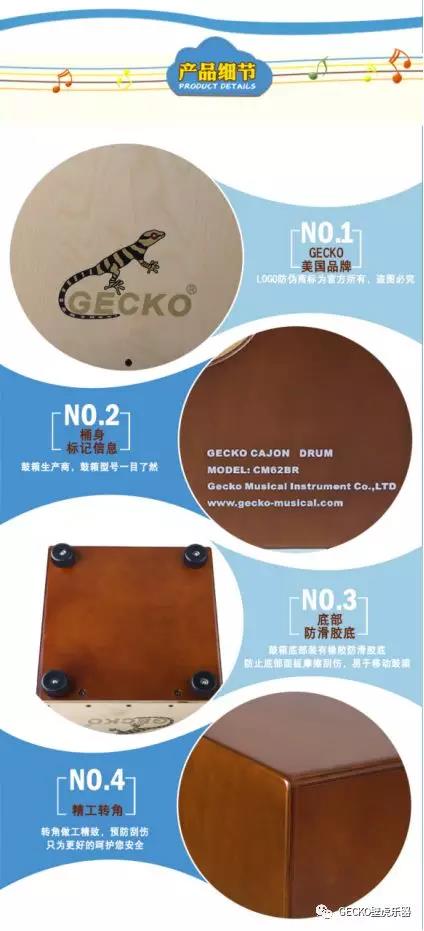 The drum is not only a new visual experience for children, but also a healthy and fashionable choice for children to learn.It is in line with the new international children, humanized round corner anti-collision design, to avoid the child collision easily injured;Its bottom design USES the non-slip footpad, this not only is easy for the child to move the drum box, prevents the bottom panel friction scratches, but also enhances to the child safety omni-directional protection.And its sound quality standard, low, high sensitive, one of the elastic sound string design, but also to meet the child easily and quickly adjust to their desired tone.European and American high – grade drum production, professional children's drum.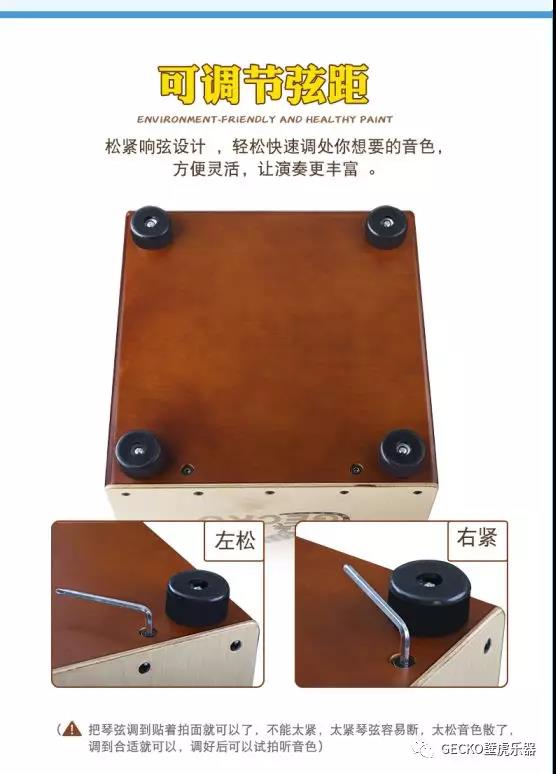 In addition, as long as you buy GECKO cajon drum will be given a free tutorial and music, and by the professional teacher online guidance, from the beginning to proficiency, to help children complete the way to learn the drum advanced.
---
Post time: Jan-08-2020