Gecko Kalimba 17 key with Mahogany for board and ore metal for tines. Kalimba is an African musical instrument, played by holding the instrument in the hands and plucking the tines with the thumbs.
It is tuned and tested well before shipment .It adopts international standard C tone,and use double-screw keys to strengthen the stability,furthermore solid wood body for it which makes resonance more sufficient.The timbre seems warm,and sound lasts long.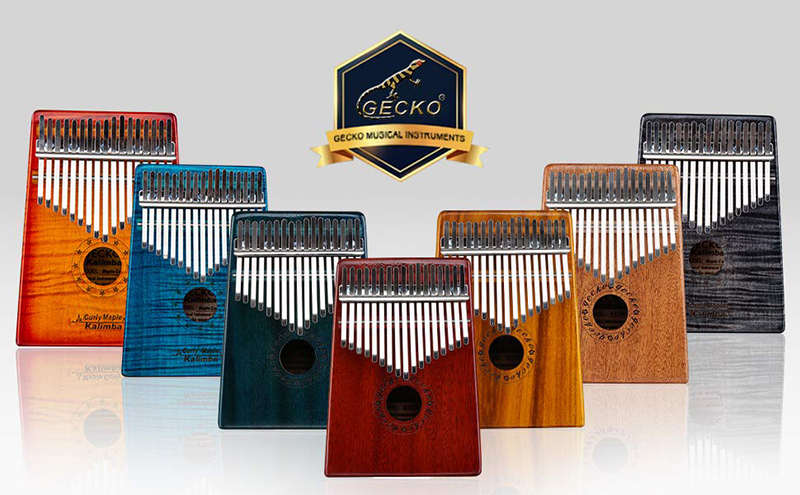 Gecko kalimba Advantage
1、High-quality Materials: Handmade with high-quality mahogany and ore steel bars, giving you a better sense of hearing, vision and touch.
2、Wonderful Sound: Without any music basis, you just move your thumb to get the wonderful music that delights your day long.
Applicable: The best instrument for performance, recording, family, outdoor, school, party, and relaxation.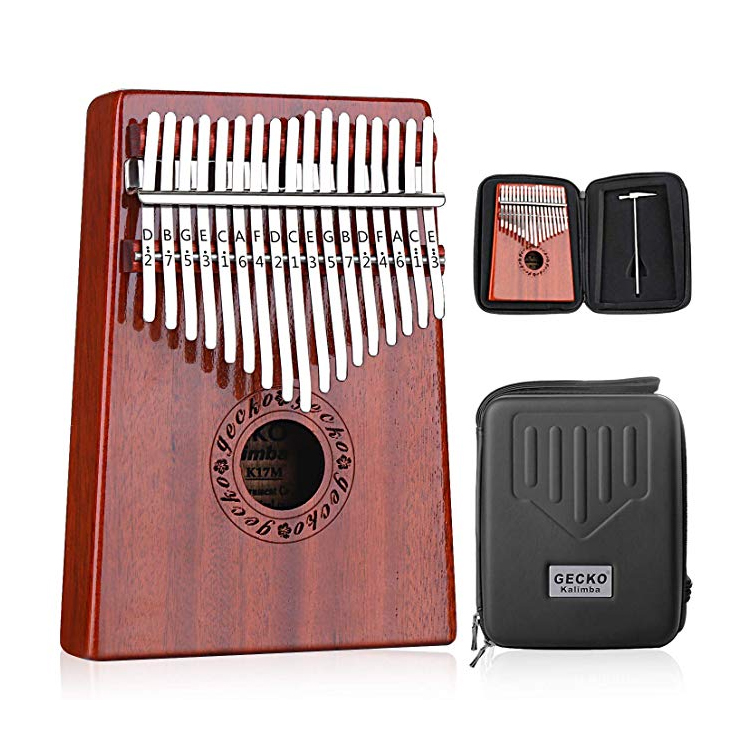 17 key kalimba
Great case to protect kalimba
1.The new design bag can prevent the thumb piano from being damaged, humidified, oxided, scratched and so on. With the case, traveling with the instrument is very convenient, and you can play it any time at anywhere.
2.As a free new box, when you receive and open it, maybe you smell the material. Don't worry,please keep it open and put in a re-ventilated environment a few minutes ,the smell will disappear.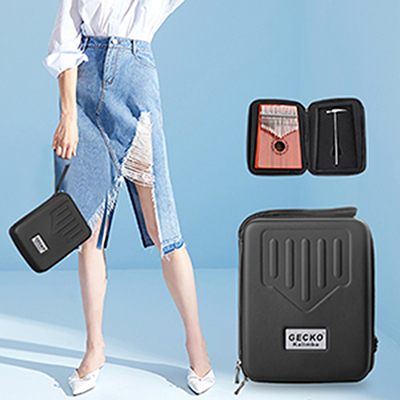 How to tune your kalimba
1: Tuner:
You can use a real tuner or download an App.
Android system app: gStrings, Apple system app: Instuner.
2. Tune with harmmer:
Making tines longer (from the point where they are held down on the bridge) will lower their pitch, and making them shorter will make their pitch higher.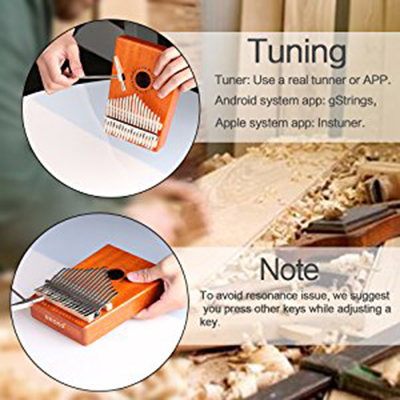 GECKO Kalimba Package includes:
1*17 Keys Kalimba

1*Instruction Book

1*Learning Book

1*Tune Hammer

1* Tune Stickers

1*Kalimba Box

1*Cleaning Cloth

1*Cloth Bag
Beginner kalimba songs
Somewhere over the rainbow -GECKO kalimba cover
GECKO kalimba play by April Yang
GECKO Kalimba Canon
This is China's style song. It's called Big Fish, the  theme tune in the movie Big Fish & Begonia.
Like our products, consult immediately, click here
---
Post time: Apr-04-2019